Don't Hate the Player: Here is How to Play Your LinkedIn Game Smart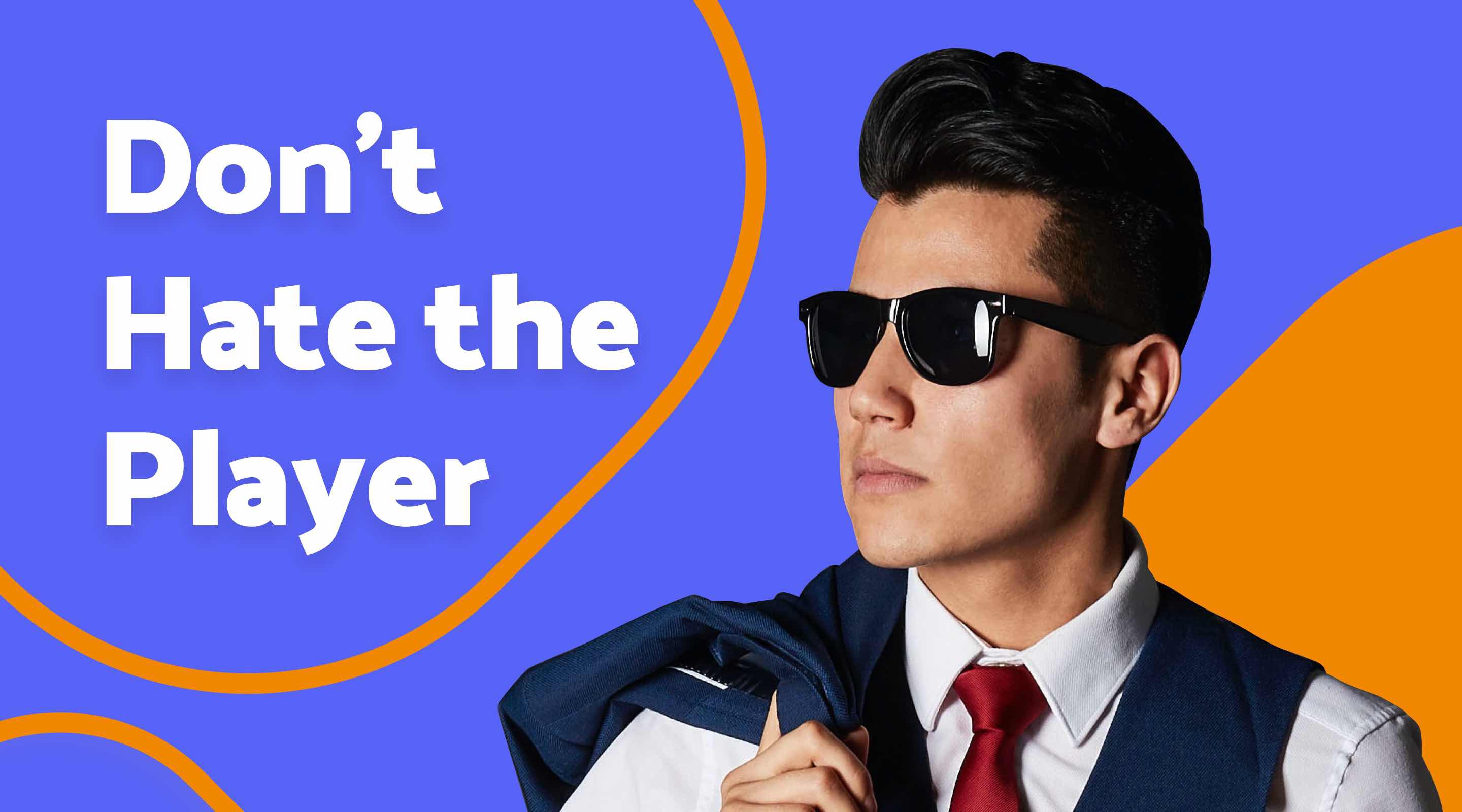 'No matter how it looks from the outside, no one is given opportunities they don't deserve. Opportunities are earned.'— Jeff Haden, speaker, writer, Inc. Magazine editor.
Like Jeff Haden, most of us realise that we have to seize the opportunities to get to the goal. Have you ever found yourself working harder, taking on more responsibilities, spending more time at work, but not getting a well-deserved promotion? Well, we've all been there and the expression 'work smarter, not harder' echoes in my mind.
So, you want to have an awesome LinkedIn profile. One that spurs recruiters and hiring managers to take action and send you interview invites. Well then, let me tell you what I've learned from the best experts in the field so far.
Your Future Self
Meet the CEO of Birk Creative and the official digital coach for Google — JinJa Birkenbeuel.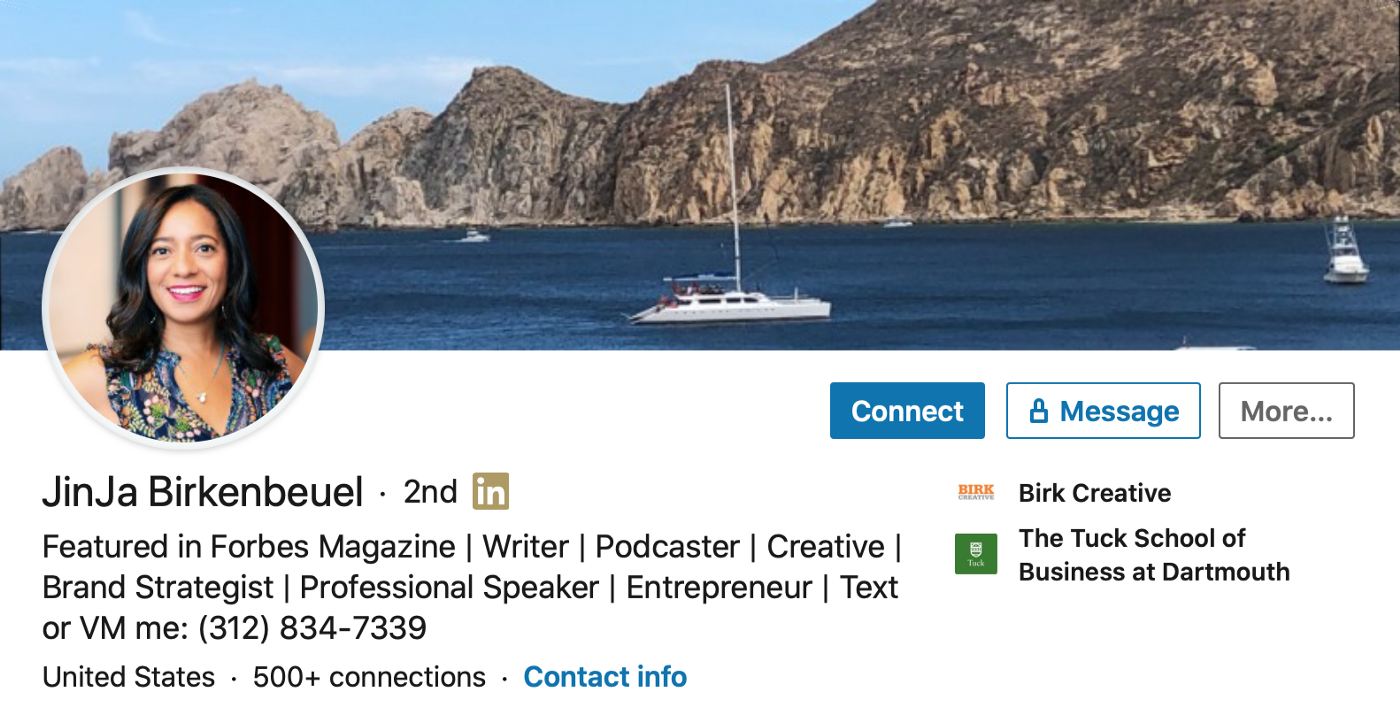 She says, 'First of all — start from the image — the professional image of who you want to become rather than who you are. And please, update your picture, as I can tell by the haircut that this photo was taken 15 years ago.'
'And please, update your picture as I can tell by the haircut that this photo was taken 15 years ago'

'Also, "seeking employment" is not the best statement in your headline. Be clear on what you want, not what you are. Are you a tattoo artist looking for new opportunities? Present yourself as the artist first — post your artwork, and define the location to narrow down your options. Or let's say you have some product development experience, but you don't have the role just yet — post about your work. Content is important! Do you have any passion or specific areas of expertise? Write about it! Come up with 5 bullet points or 2 paragraphs and post them. Can't write, but know a lot of things you can share with others? Hire a writer or ask friends for help with proof-editing. That it how you present yourself — so present the person you want to be', she says.
OK, thank you for that, JinJa… But what if you don't have any ideas? 💡
JinJa recommends finding someone within your community, someone who posts about something relevant to your values, and keep commenting on it. That will pop up in the news-feeds of others in the same industry and will bring you better visibility.
Mark Amtower, a true LinkedIn pioneer, in his book 'LinkedIn Power Tips' says:
'A profile should tell a great story — your story. It should read like a book you can't put down late at night…'
P.S. If you want to listen to how JinJa has convinced a millennial, who is bored with LinkedIn, there is a great podcast! Find part one here and part two here.
Engagement is a Measurement of Success
JinJa also says that your creativity matters in each and every role. So how can you make yourself more creative?
'Get yourself even more discover-able and appealing with a Video CV. Some companies want to see how you communicate and how you can curate your mind. Soft skills are the key to success nowadays. Communicate in a competitive way, stand out by being professionally authentic and find your inner voice — either in video or in writing — and the engagement level will rise.'
We hear you, JinJa, so that's why we created the QFinds app — to help candidates stand out from the crowd and show their authentic self on video.
So how do you measure your engagement on the page? By the Social Selling Index. It measures how effective you are at establishing your professional brand, finding the right people, engaging with insights and building relationships with your audience.
Figure 1 — SSI
Generally speaking, Figure 1 shows that I'm doing quite well with Establishing my personal brand — I publish meaningful (not cheesy 🧀) posts to keep my audience engaged
Finding the right people indicates my engagement with those who view my profile and how I expand my network. For example, I join LinkedIn groups and follow people I want to receive the updates from
Engage with insights shows if I'm posting relevant content, resources, data and news. Leaving thoughtful and constructive comments on one's posts can help to strengthen personal connections
And the last, build your relationships shows the connections with senior-level people and how I nurture relationships just as I would before LinkedIn existed — reaching out from time to time
Mark Amtower, in his 'LinkedIn Power Tips', says:
'LinkedIn is older than FB and was built on one idea: allow business people to connect and stay in touch. Do so — use it!'
Look at the Leaders
Every leader has a lot of recommendations and endorsements. Ok, so how do I get one? Simple: give recommendations to others first. 👍
In the book 500 Social Media Marketing Tips: Essential Advice, Hints and Strategy for Business: Facebook, Twitter, Pinterest, Google+, YouTube, Instagram, LinkedIn, and More! by Andrew Macarthy, the author says:
'Recommend and endorse others often — especially colleagues and even competitors — even if they don't ask you first. Each time you give or receive an endorsement, it will appear in the LinkedIn news feed for your network, which means more visibility for you and your brand… Do keep in mind that you want your endorsements to be received as genuine and well deserved (more so by other users than the recipient, in a lot of cases), so don't go overboard on your first round of endorsements for an individual; spread your efforts out so that it doesn't come across as spammy or a suspicious act of over-praising.'
Let's look at some profiles of the CEO's of the most famous tech giants 🔍
What do they have in common? The 'Gold Standards' of LinkedIn:
They're short and simple
They tell the story
Their banner photos explain a lot
If you actually open them, you'll notice a lot of activity: sharing, commenting, posting, etc.
Received or given recommendations
It all comes down to this: Nowadays if you are not online — no one will believe you.
Sonya Barlow, founder of Like Minded Females and TEDxSpeaker, says that her rule for getting new opportunities is to say 'Yes' to everything that comes to her way — 'You never know what kind of opportunity people might bring. Take every connection valued.' Oh yes, connections should be relevant and there is no need to accept any ads. She also recommends upskilling and updating LinkedIn profile every 2 months. ☝️
LinkedIn has been called a 'Facebook with a suit and tie' 👔 and a 'Twitter on its best behaviour'. 'Many are "members" of LinkedIn, but they are doing absolutely nothing to participate and become noticed. Do not emulate', as Mark Amtower says.
So do yourself a favour. Create your personal brand, make a Video CV, network intentionally and authentically and put your passion and success out there. Thinking about video CV, but not sure if it's for you? Check out our article Video CV: What are the Pros and Cons? And 7 Tips for Making a Great Visume to dispel any doubts.
It's your turn to earn that opportunity. 🚪
Author: Karina Zheliznyk, Content Marketing Specialist