QFinds' Guide To Effective Networking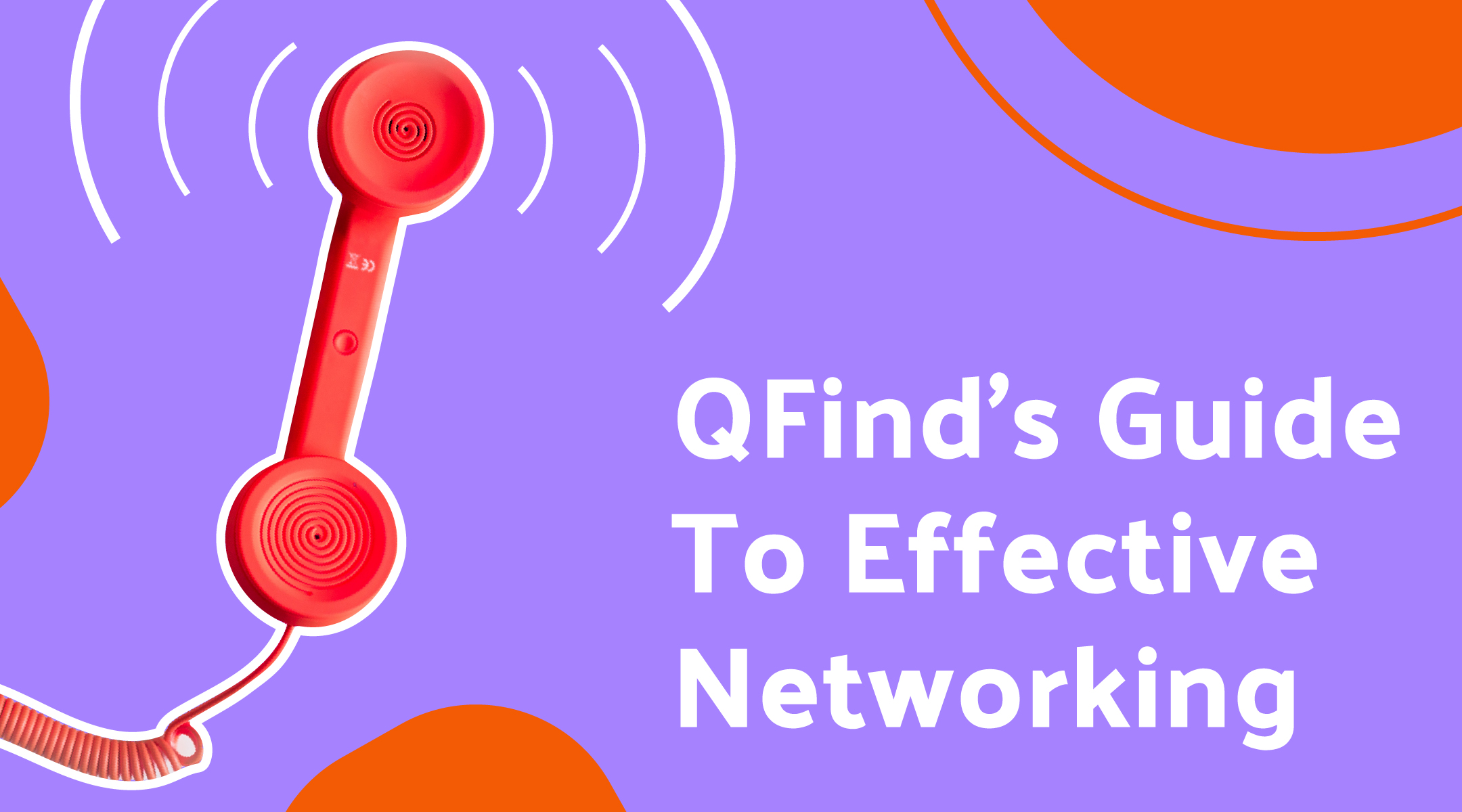 A well-developed and well-maintained network can work miracles for your career and professional growth. For a best-selling author and former business school professor David Burkus, "networking is not meeting a complete stranger at a cocktail party but knowing who a friend is'. The question is, then, how do you turn a crowd of complete strangers you meet at a party into some truly valuable connections?
An already challenging task of networking becomes even more daunting under lockdown. Yet, the importance of knowing the right people only grows at the time when leveraging existing connections is easier than building new ones.
So how do you keep your network alive and, ideally, growing in the context of shrinking communication options?
Tip #1: Activate your weak-tie connections. 'Weak ties' - acquaintances whom you see infrequently or briefly – are better sources of new ideas and information than people with whom you are consistently close, says Burkus. These weak ties can bring far-reaching opportunities outside of your usual environment.
Identify potential weak ties among your old college friends, former and current colleagues, neighbours, extended family and sport mates. Turn these long-forgotten acquaintances into weak-tie connections: you'll be surprised by how much value casual social encounters can add to your professional life.
Tip #2: Ask for an introduction. If your aim is to land a job at a particular company, asking for a business introduction can be your best move. Find someone who can make an intro for you and tap into their network. An e-introduction may be the best option in the current conditions: craft an email explaining how both you and the other party will benefit from connecting and send it to your contact to make the favour less burdensome for them.
Tip #3: Connect in the right way, at the right time. When planning to reach out to someone of particular importance to your goals, it's worth taking time to learn about their personality. To the extent possible, gather insight into their habits, communication style, preferred socialising strategy, leisure patterns and preferences: the better you understand what kind of person they are, the more successful you'll be in approaching them. For example, extroverts will enjoy a spontaneous face-to-face interaction, while introverts will most likely prefer a formal email.
Tip #4: Go online. In the absence of face-to-face interactions, it's critical to know what alternative networking options there are and make good use of them. Our top two online networking platforms are Meetup and Lunchclub. We love Lunchclub for its smart approach: you tell the service a little bit about yourself, your goals and the kind of people you want to meet, and the platform's AI identifies the best matches and sets up 1:1 meetings for you.
Meetup offers an expansive range of opportunities for creating professional as well as personal connections: explore available groups and events organised by areas of interest, or create your own!
Creating new connections is only part of what it takes to build a strong professional network – like any other, business relationships need to be nurtured continuously. Make it a habit to contact both your weak and strong ties on a regular basis: send cards, share your updates and ask for theirs, plan meet-ups, arrange video conferences, communicate on social media, organise events -over time, your efforts will translate into a powerful network.