QFinds' Guide To Getting A Job In Tech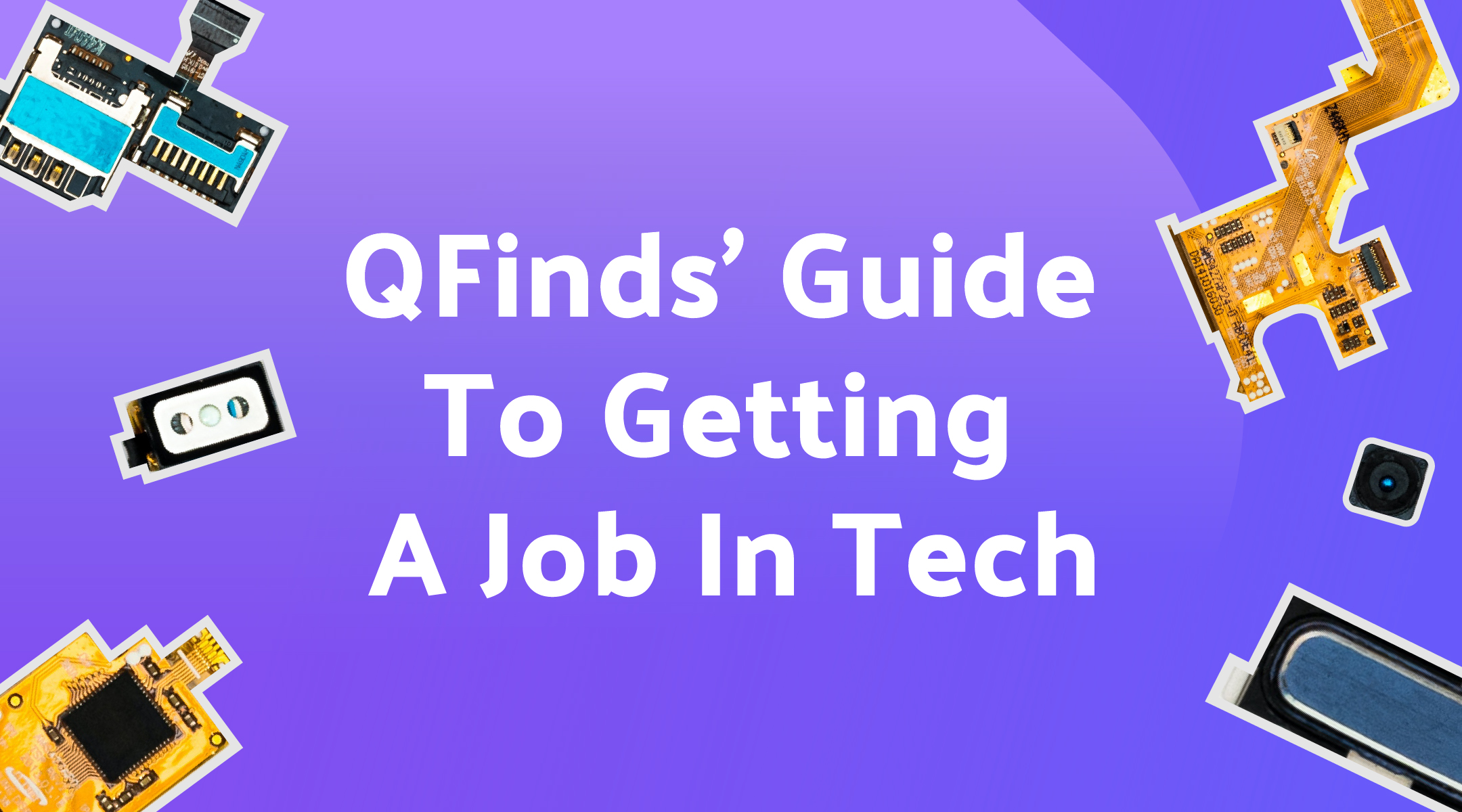 According to Glassdoor, the top three places to work for in the UK are Google, Equal Experts and Salesforce. What do all three have in common? Exactly - they are all tech companies.
Tip #1: Know the industry. Websites like TechCrunch and CNET as well as corporate blogs are good starting points for exploring the tech world. While browsing, take note of what's trending - social networking, mobile applications, cloud computing? Consider who the market leaders are and what problems they are working on. The answers to these questions will help you decide what type of tech job you want to pursue.
Tips #2: Build a strong online presence. Besides the obvious , such as not posting anything incriminating or unprofessional on any site ever, there are some active steps you can take to ensure your online reputation works in your favour. Establish a continuous online presence through regular posting, blogging and engaging with industry professionals on social media. Want to go an extra mile? Create your own personalised website, online portfolio or a video CV (check out QFinds!) to add a creative dimension to your online persona.
Tip #3: Find the right company for you. With a bit of online research, you can get enough information to evaluate the company's work culture, mission, values and goals – the things that you should really be paying attention to when applying for long-term employment. To zoom in on the company's internal dynamics, speak to someone with inside knowledge or head to Glassdoor for some no sugar-coated reviews. However, be careful to separate facts from opinions when assessing the information.
Tip #4: Know your skills
Your worth as an employee is defined not merely by your industry-specific knowledge and expertise, but also, and increasingly so, by your soft skills. Do a self-audit to identify what strengths and abilities besides career-based skills you can put on your CV. Effective communication? Emotional intelligence? Creativity? Interpersonal skills are more intangible so might not be immediately obvious – it's your job to convey them compellingly to potential employers. An effective way to achieve this before you are even invited to a job interview is to create a video CV showcasing your personality traits and communication abilities. With QFinds, it's also easy and fun! Check us out here.
Tip #5: Apply. And then apply again
Tech and IT is a highly competitive field. It takes not only talent and skills but also a lot of effort and perseverance to land a job with a tech firm. Be prepared to spend many long hours browsing vacancies on job sites ( (GitHub Jobs, Product Hunt, AngelList, Hired and Stack Overflow are currently best for tech), send out countless applications, get rejected, and start all over again. If you feel like knocking on closed doors for too long, take a break but use it wisely – find a small project or a course (Coursera, Pluralsight, Udemy and even Linkedin offer great learning opportunities) that will make you a more attractive job candidate.