Recording Your Video Profile: 6 Hacks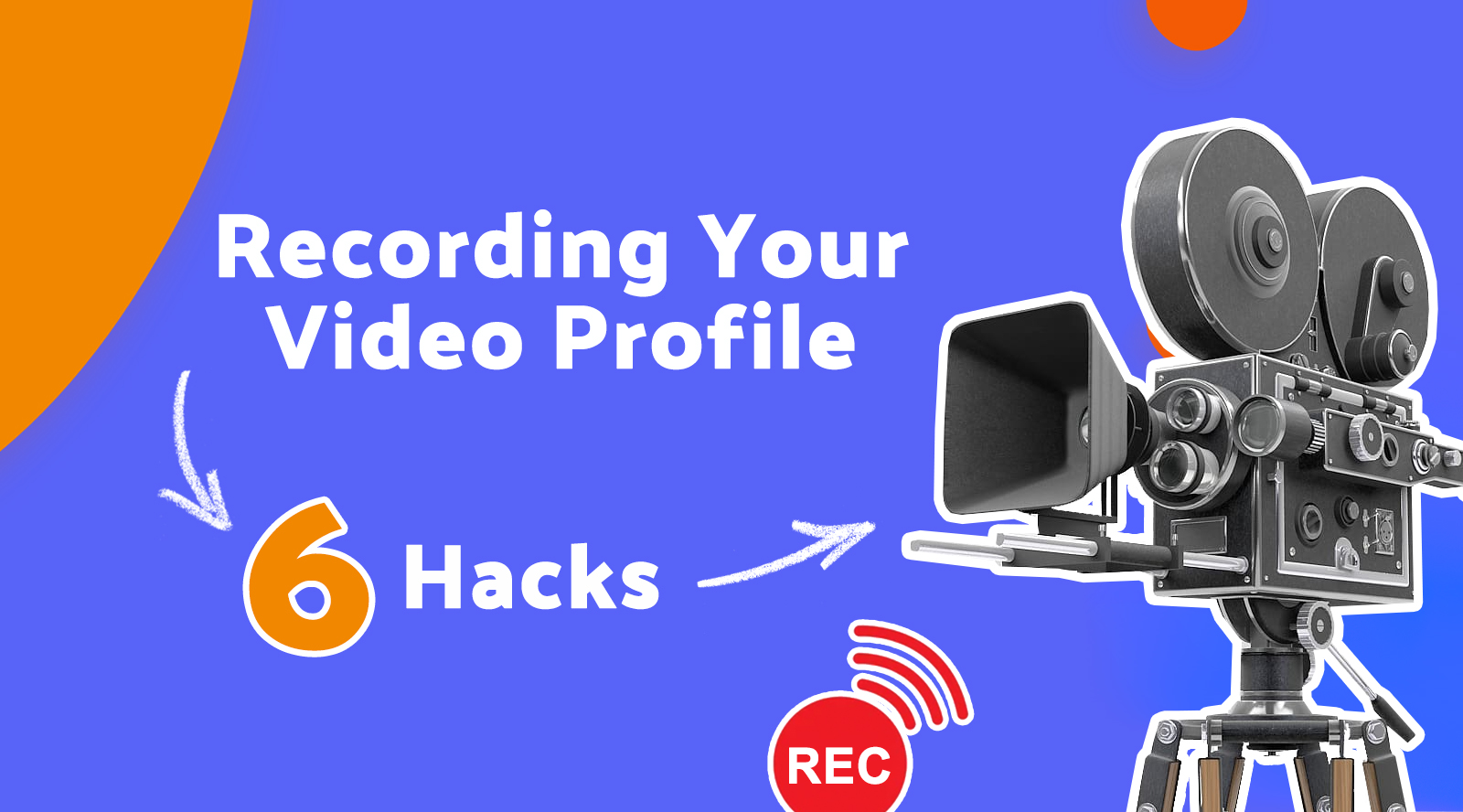 Video Profiles and video CVs are becoming increasingly popular amongst job-seekers as well as employers. Companies understand that a candidate is more than just a list of credentials on a piece of paper and want to see the person behind the CV. This is where Video Profiles come in handy: they are a useful way to show yourself off to an employer, stand out of the crowd and demonstrate how tech savvy you are.
Recording Video Profiles is also a good way to take some pressure off yourself. Answering live interview questions can be stressful, while recording a video means you are in control of your performance. You can prepare, make notes, re-record and use your best take. Ultimately, this may boost your chances of getting the job you want. Create an account with QFinds if you haven't already and get started.
Here are 6 things to keep in mind when recording your Video Profile:
1. Prepare your script
Once registered, select topics you want to cover. Think of how to convey your main points in the most concise way - we usually recommend sticking to 30 - 60 seconds per topic. Write a loose script in your notes section of your QFinds screen. Memorise it and practice a few times! You don't want to be reading from your script too much - that can come across unnatural and awkward.
2. Dress appropriately
Yes, we know that you will probably be in your pyjama bottoms but make sure your top half looks presentable. Wear a shirt or a smart t-shirt and make sure you are well groomed. Not all jobs require wearing a suit, so judge for yourself depending on the position and company you are applying to. However, we'd say smart-casual is as relaxed as you should ever go applying for a job.
3. Get the light right
Make sure you are facing the source of light in the room. That can be a window or a lamp on your desk. It is important that your video looks as professional as possible, that includes the image looking sharp and your face well lit
4. Select your background
Find a quiet place and think about your backdrop. Make sure your background is tidy and clutter-free. Plain backgrounds such as walls or (very) neat bookshelves look best. You want it to look as professional as possible, so avoid having your bed in the shot for example.
5. Stabilize your shot
It is important to keep the camera stable. The easiest way to do so is to film via QFinds on your desktop using your computer webcam. Make sure it is positioned as eye-level as possible, place a couple of books underneath your laptop, for example. If you are filming on your phone - try to fix it in front of you against a book or anything else. Frame yourself from waist/mid waist up and make sure you are in the middle of the screen.
6. Body language, speech and posture
Remember that you are in complete control, so breathe (try these breathing excersises to calm your nerves) and don't rush. Talk slowly (reasonably), loudly and clearly so your video profile sounds good. Try to smile occasionally and be slightly upbeat to show your enthusiasm for the job.
By having a Video Profile you are already setting yourself apart from the competition. So relax, prepare and shoot. You've got this!