Video CV: What are the Pros and Cons?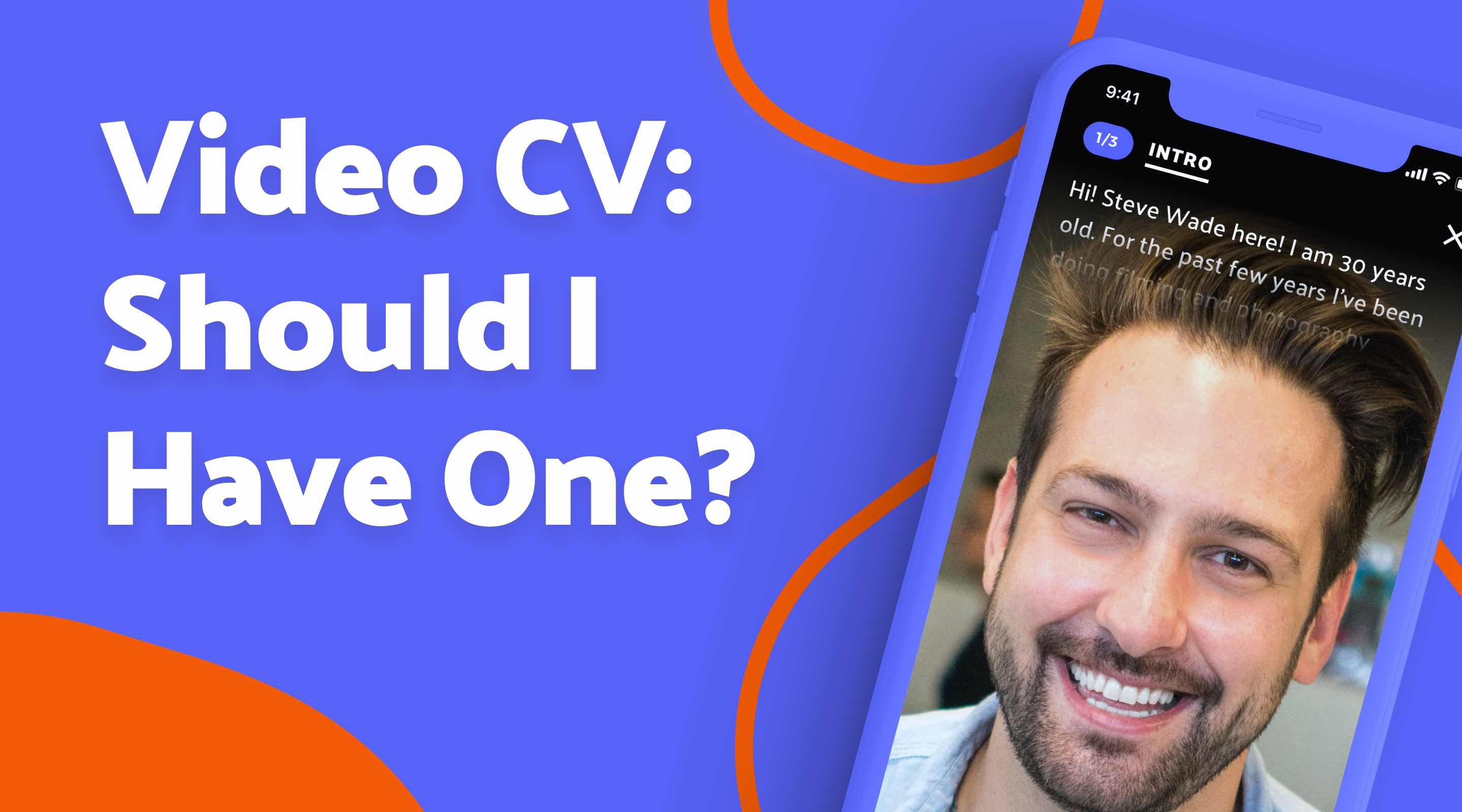 Hundreds of job applications sent out and little to no replies: it's easy to lose self-confidence and feel discouraged when looking for a job. It's time to boost your CV by adding a video. A good video CV could be a great way to show off your personality and presentation skills, which may impress recruiters. So we drew up a list of pros and cons of video CV to help you decide if it is the right solution for you.
✅ Pros
#1: Puts your personality and skills on display
Choosing a visume in addition to or even over a traditional CV already says a lot about the kind of person you are — the one who's not afraid to get off the beaten track. If you're marketing, PR, or multimedia and broadcast professional, then there's no better way to showcase your presentation and communication skills than via a video CV. Plus, a well-put video demonstrates not only your creative side but also a range of practical skills, such as video editing and the ability to use digital tools to your advantage, raising your chances of getting that job interview. As for all the soft skills, have a look at our top 5 to see how you can include in your visume too.
#2: Gives you control
Video CV allows you to make the perfect first impression. You can polish your video until you get your look, eye contact, voice, and body language just right. You can also ask friends and family to review your final recording — it's always helpful to get constructive feedback from those who know you well and wish you the best. An easy (and free!) way to structure, upload a script, record and edit your CV is using the QFinds app. It helps you create a professionally-looking video CV in a few quick steps and gives you a personalised link which you can share with potential employers .
#3: Makes you stand out
Not everyone is brave enough to give up a conventional CV completely. And you don't have to! A video link attached to your job application will instantly make you stand out among other candidates, and it will be much more appealing to recruiters than a plain Microsoft Word or PDF file.
#4: Saves (everyone's!) time
This is especially true for those applying for a position based in a different city or country. A video CV gives a much more comprehensive and nuanced idea of yourself as a job candidate, allowing recruiters and/or companies to make a faster and better-informed decision regarding your suitability for the role — it's a real time and energy saver for all parties involved.
❌ Cons
#1: A challenge for camera-shy candidates
You can still achieve great results — it might just take a bit more time and practice before you're able to relax in front of the camera.
#2: Video CV job applications tech limitations
Not all online application platforms support video files, and some employers will still want to see a traditional text-based CV, therefore it also has to be strong and showcase all your qualifications and skills. However, QFinds creates a personalised link for your video CV, so you can share it to your LinkedIn profile and with potential employers.
#3: Video CV can be too much for some
More traditional recruiters and companies, those who haven't yet embraced the new CV format, might not appreciate your effort. It can be more suitable to focus on boosting your Linkedin profile instead. We still think video CVs are totally worth trying, however, do analyse the type of position you are applying for and hiring company's vibe before you decide to do it. Plus video interviews became quite popular during COVID-19, so the more and more recruiters and companies understand the value of it.
Rolling out a video resume is a lot like putting on a great show. And you're the Director of that show. Make it a blockbuster!