Whatever it takes: the Kickstart scheme at a glance for young people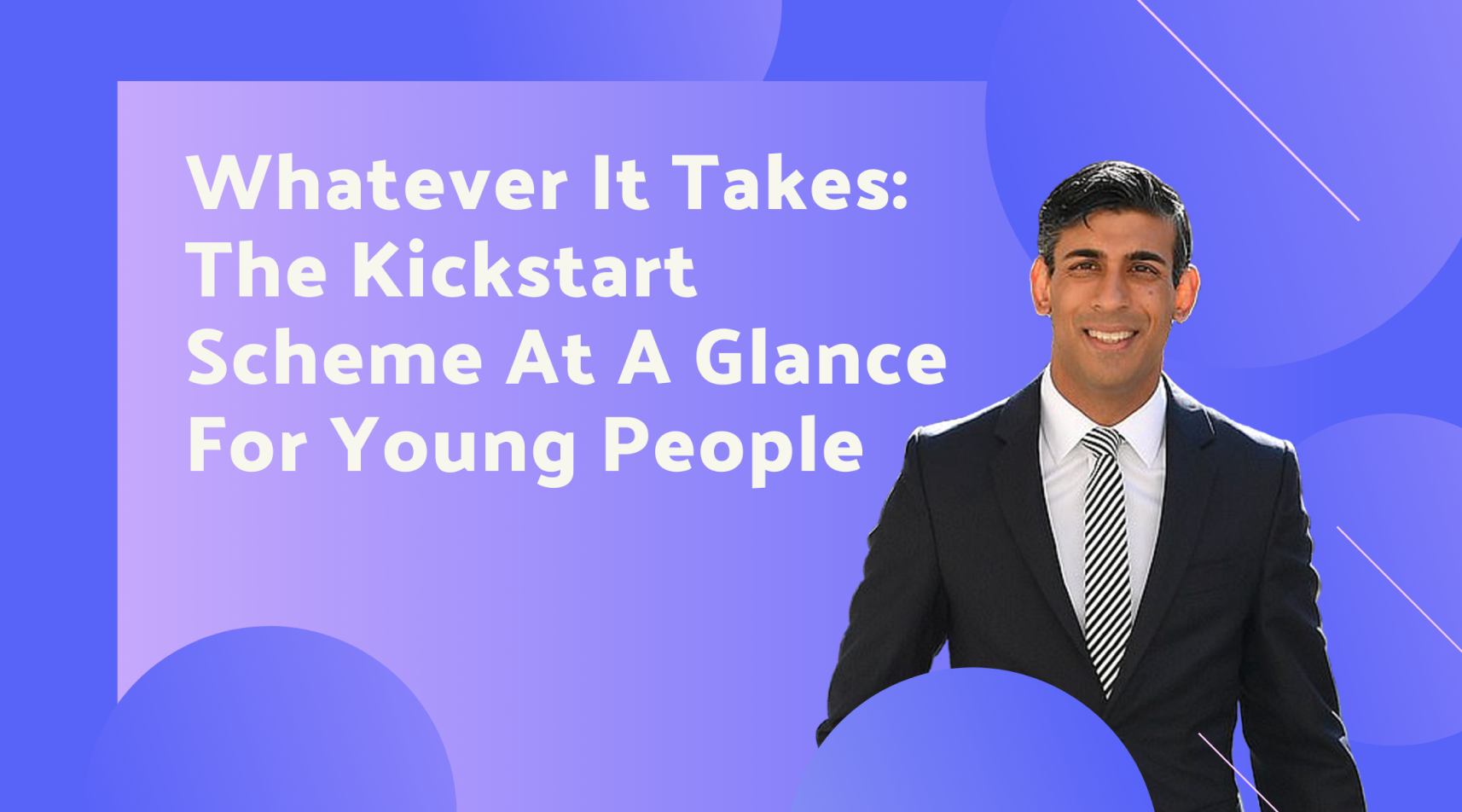 For many job seekers the future looks less than certain at present. This is especially true for recent graduates: you might have your well-earned degree certificate in your hands, but your career ambitions have come under serious threat from the pandemic and its destructive effects on the economy and the job market. You feel lost, and getting any job, let alone the job of your dreams, seems like a faraway possibility. You're applying frantically for every remotely suitable job you see, but nobody seems in a rush to get back to you. Such precariousness and uncertainty can make even the brightest candidates fall into despair.
Good news: there seems to be some light at the end of this tunnel with the Kickstarter Scheme.
What is the scheme about?
About 400,000 students are finishing their degrees in 2020, and they are about to enter some serious struggle looking for jobs as the pandemic makes competition even tougher than usual, BBC tells us. However, young people full of drive and ambitions are a real long-time investment for government.
You've probably heard of Rishi Sunak's latest plans to do "whatever it takes" to get the country through the COVID-19 crisis. Part of his approach to supporting the national economy is new Kickstart scheme aimed at helping young people under 25 years old into employment.
It covers 100% per cent of the minimum wage for a maximum of 25 hours a week and provides young job seekers with an essential opportunity to develop a range of critical job skills, build professional connections and eventually move to a permanent position.
With such fantastic opportunities on offer, it's only a matter of making most of them.
As companies begin to take advantage of the bonus scheme, new employment and apprenticeships opportunities are expected to open up.
You better get your job application into shape in time to seize your best chance at giving your career a #kickstart. QFinds is there to help YOU!
Why is this scheme for you?
'Be intentional with your twenties…What is worse are the tears shed by thirtysomethings and fortysomethings because they are now paying a steep price—professionally, romantically, economically, reproductively—for a lack of vision in their twenties.' -- Meg Jay, PhD, the author of 'The Defining Decade: Why Your Twenties Matter—And How to Make the Most of Them Now' (see her TED Talk).
Meg says to your people that they shouldn't be the passengers of their life.
While long-term career development might not be the top thing occupying your mind when you're twenty (we've been there ourselves!), Meg's advice is worth heeding. And if the pandemic has been your most recent excuse for not taking active steps towards building a long-term career, we suggest you take a good look at this BBC piece relaying crisis management tips from the survivors of the 2008 recession.
Here are a few highlights:
'Try new things and use them to your advantage'
'Stay positive, all experience matters'
'Don't dismiss non-graduate jobs'
'Don't be afraid to ask for help, and take advantage of the things you take for granted.'
Yes, we've heard it all before: don't be afraid, don't give up and seize the opportunity.
But this seemingly trivial advice takes on a new meaning in light of the government's new Kickstart scheme. In the face of the many great opportunities provided by the scheme, it remains to summon up the determination and get your hands on that old rusty CV of yours.
Luckily, QFinds is now here to help you make your next job application shine!
So what do you need to do to make the most of the scheme's potential benefits?
You need to be employable, and for that, you need to be presentable to employers. Here is where QFinds comes in.
QFinds signifies the latest trend in job hunting: professionally made, visually appealing and full of individual character video CVs. Forget the pain of trying to cram all your skills and experience into a two-page CV, let alone conveying your unique personality via a dry text. You've done that before and it's time to face the truth: it has never been easy, fun, or effective. Yet, millions of applicants continue to rely on the same old tricks. Not you. It's time to be different. It's time to join the QFinds job-hunting fun. It's time to dazzle employers. It's time to land our dream job.
How do you do this? Simple! Download the QFinds app (it's free!) and follow the prompts to create your own professional video CV – the app will guide through the steps! Available now on iOS or Android!
Want more job-hunting tips? Take a look at 'How to play your LinkedIn game smart' – we'll see you there!