Why Virtual Interviews Might Be Our Future, and How to Succeed at Them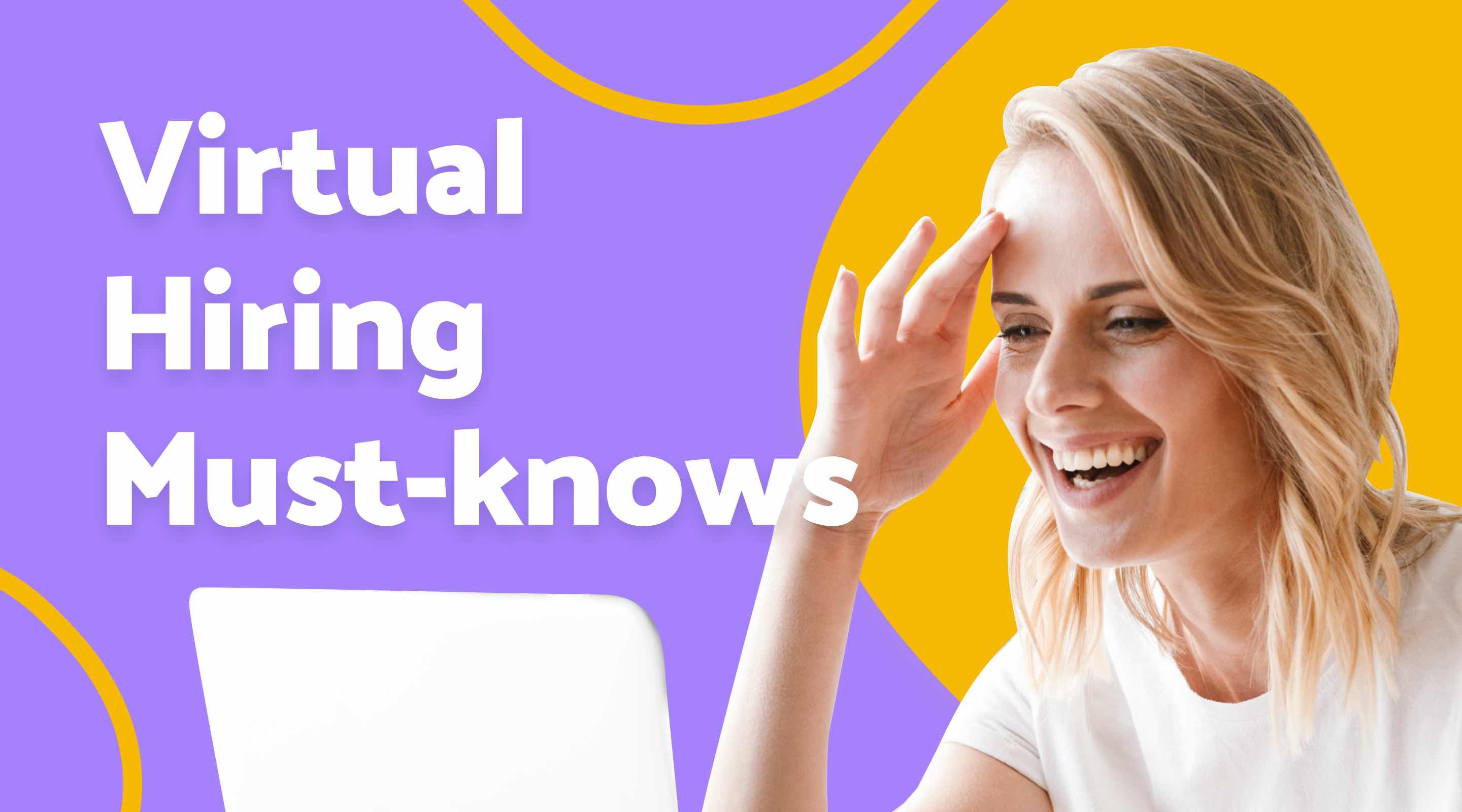 Things have changed during COVID-19 outbreak, with so many companies switching to remote working, a lot of people found themselves working from home for the first time. This resulted in struggles to find the balance or routine to remain productive. Balancing can go wrong if your kid runs into the room or your dog starts barking during the meeting. Companies are now realising that the new way of remote working and hiring reduces costs (rents, utility bills, etc.) and increases KPIs due to the fact that people may feel more productive and have a better life-work balance, not having to waste time on commuting.
Research from OWL Labs shows that 56 percent of global companies allow remote work. That's right — more than a half! Buffer, in turn, says that "whoever tried working remotely would recommend it to others."
Looks like remote working is no longer the future — it is the present… and so is remote hiring.
Remote Working = Remote Hiring?
You've probably heard that some companies are still hiring using such tools like Zoom, Skype, WebEx, etc. So what do the best career coaches and recruitment specialists say about virtual interviews?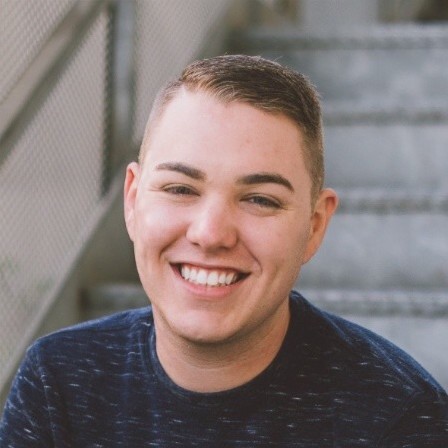 Meet Kyle Elliott — MPA, CHES, Career & Life Coach @ CaffeinatedKyle.com.
He says, 'Interviewing is a big time commitment — both for interviewers and job seekers. Virtual interviews are a great way to alleviate much of the unnecessary time and energy associated with interviewing.'
So yes, it looks like remote working does equal remote hiring. Here's the proof to this.
Proof #1: it saves time and energy
'While a lot of companies leveraged virtual interviews before COVID-19, the pandemic is requiring companies to more quickly adapt. Once realizing the convenience of virtual interviews, I foresee more companies making greater use of virtual interviews, even after social distancing ends.'
Proof #2: it's convenient
'Job seekers can ensure they make a great first impression during virtual interviews by following the same tips they would for in-person interviews — showing up on time, dressing the part, and being ready to share how they're the perfect fit for the company and position.'
Proof #3: first impression is still vital
Recruitment Specialist from London, Ali Ahmed has his own opinion:
'During this time it's difficult to see if the requirements are met from the job seeker perspective. However, virtual interviews give candidates a great advantage — they are in their natural environment, which makes them ease and relax. Video interview reduces the time for travel, risk of being late (or being lost) and gives them opportunity to jump on the call at any scheduled time. They can even book a slot in my calendar!'
Proof #4: less stress and #5: flexibility
I think no explanation needed here. 😉
The Star of the Show
Ok, so now that I've figured out that virtual interviews are the way forward, how can we become a Star of video interviews? ⭐️
Does the thought of a video interview make your stomach hurt? — I hear you, I've been there too. I was so nervous, I kept wondering, do the pillows on my bed look okay? Should I take that picture of myself off the wall? Should I close the curtains? Or just leave them open? — Every little thing kept bothering me. I like to come prepared, so I did my research on this too.
Indeed and Monster have collected some great tips on what to wear, what is the best body language, and what's the best background setup.
In the book How to Be a Video Interview Pro: 25 Strategies to Get ATTENTION and Make Your YouTube, Livestream, Google Hangouts, Skype Interviews and Videos Look or Sound Like a Professional TV or Radio Show (yes, a very long name), the author Mike Koenigs, an entrepreneur, filmmaker and a speaker, gives some pretty good advice for those, like myself, who have just had their first online interview. Check them out! I haven't seen these anywhere else before:
Solid colours make a difference: wearing plaids or checkerboard patterns create 'moire' patterns on video
Having a memorable theme, a background or a costume, represents what you'll be talking about
'Most people decide whether or not they're going to keep watching you in 4–8 seconds. Your goal is to get them to stick around for at least 30 seconds so you can get to the "what's in it for them" part of the interview.'
15 minute rule: 'Fifteen minutes before your interview, get prepared: drink a big glass of water, get your props set up, grab whatever kind of show notes you have, review them and imagine yourself being interviewed. Think about the story you're going to open with. Start smiling. Imagine how you're going to make the viewer smile, laugh, cry or feel.'
Slow down your pace, 'In case signal got lost for a moment, your interviewer would still understand'
Before the interview starts, make lots of simulated eye contact by looking at the lens, not the person's image on the screen. Smile, make eye contact, do all that good stuff. Once the case starts, forget all that eye contact stuff and just ace the case. Once the case ends, do the eye contact thing again. The reason is that the eye contact up front is just to make an initial impression.
Project confidence
Know you material (fair enough, Cap)
Extensive practice
Correct mental perceptions
Correct mental perceptions? 🙄
How to correct your mental perceptions:
People get extremely nervous when they know that they must do something: must do this task today, must succeed on the interview, must get that job… 'If stress is an issue for you, try writing 50 reasons why not passing a particular interview isn't a big deal (e.g., I have an interview with another firm next week, I can try again next year, I can apply to boutique firms instead of the top firms). This exercise should help you realize that even though getting rejected isn't fun, it's certainly nowhere close to the end of the world', says the author.
Another source of nervousness is comparing ourselves to others. What a waste of time! But we've all been there…'But here's a secret: The people featured in recruiting brochures and on websites are the firm's most impressive people, not necessarily the average people within the firm.' — No point in comparison, boyz and gulz. As cliche as it may sound, compare yourself to the person you were yesterday, not to someone else
The interview benefits both the company and yourself
'So here's a trick: Even if you desperately want to work for a firm, convince yourself that it's a two-way evaluation. Not only are they deciding on you, but you're deciding on them too!'
Cultivating confidence is a hard work, but it helps stay focused and think clearly during interviews. We can all agree that it's a good skill to have in life.
We believe that video interviews are the future in job hunting and recruitment. The days when companies only arranged interviews on-site are gone. Today, the job seekers will face a new reality: video interviews and video CVs are the way forward. For realz, imagine for a moment that you don't have to google the location of the office, leave two hours in advance (London life, eh), stress out when your train is late, get lost or end up on the wrong floor just because the lift system suddenly seems so overly complicated when you're so anxious and can't think clearly #whatamess.
Instead, imagine yourself being relaxed in your safe space, tackling job interviews like a boss without having to leave your own house.😎 #heaven