Work Smart: 5 Ways to Up Your Resume Game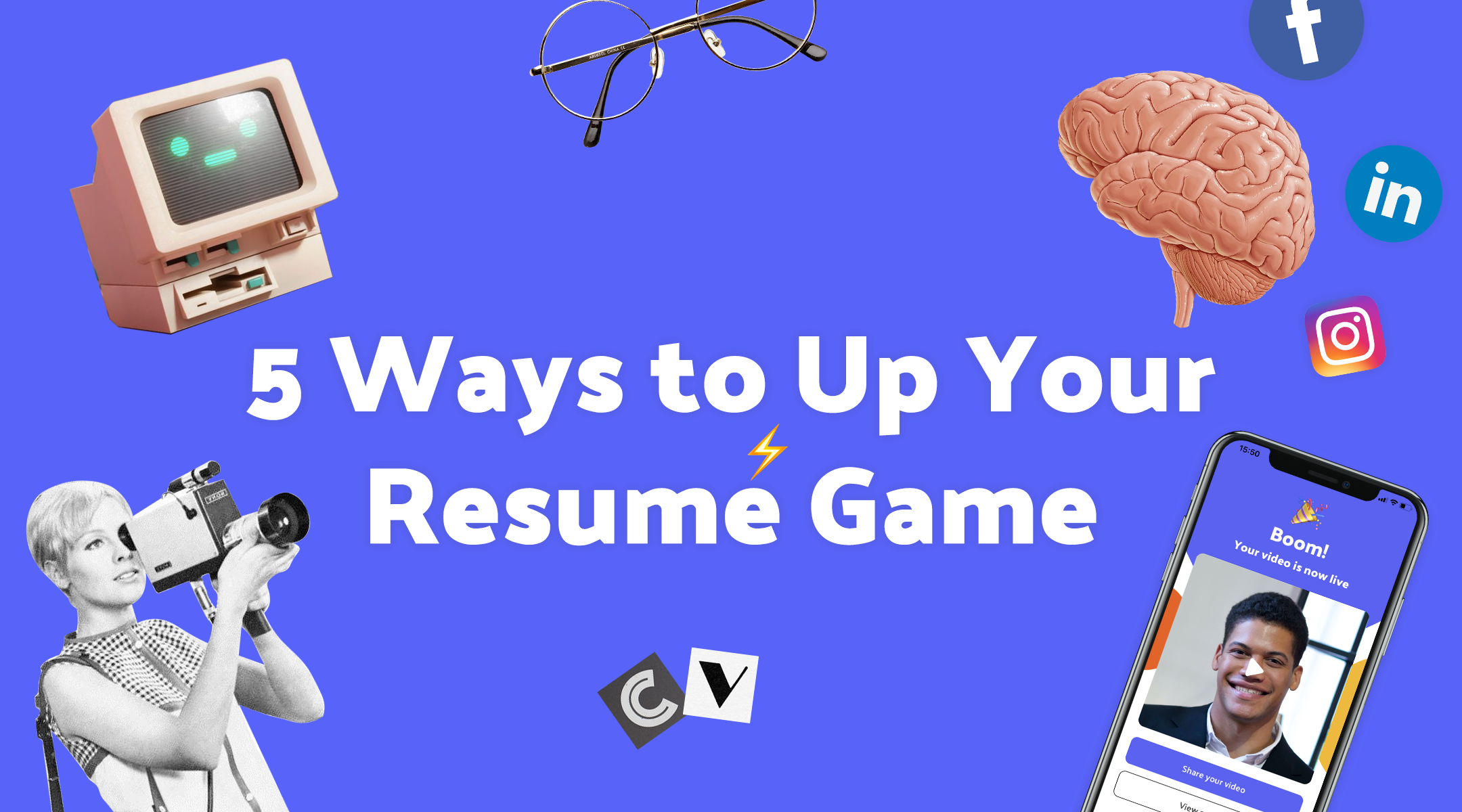 Creative and well-structured resumés do make a difference when it comes to getting noticed and landing the job you want. This doesn't mean you have to create a short film with motion graphics to use as your CV - depending on the type of job you are after you can bring in different creative elements into your application.
To begin with, do your research: What kind of company are you applying for? Does it have laid-back casual culture or is it more of a traditional office?Once you understand / have an insight into the vacancy you are planning to apply for, you can start working towards creating the type of resume that will make you stand out and appeal to that particular employer.
Upgrade #1: Enhance your CV with Infographics
When writing your CV, think of yourself as a product and your CV as a marketing document selling the qualities of that product. The key goal of infographics in CVs is to provide a visual representation of your skills. It doesn't take a lot of creativity and design skills to create a good-looking diagram. There are plenty of tools out there to help you with that:
● VisualCV
● Canva
Upgrade #2: Leveraging LinkedIn
Having an up-to-date and detailed LinkedIn profile is a very easy way to showcase your professional experience and skills. Get your friends and professional contacts to endorse your areas of expertise and even leave testimonials if you've worked together before. Don't forget to make use of the summary section on top, where you should write about your main professional goals and what you are looking for at the moment.
Upgrade #3: Recording a Video CV
A good video CV could be a great way to showcase your personality and impress recruiters. Recorded CVs can be especially effective if you are applying for jobs in creative arts, advertising, marketing, PR and sales sectors. However, they don't have to be restricted to particular jobs and can also be useful when applying for IT, journalism or digital roles, amongst many others.
You can use our free QFinds app to plan out and record your video CV in just a few short steps. Not only will you be guided through the entire process, but there are also tips on how to present yourself in the best possible light. Want to have another go? Simply re-record the sections you think could be improved. Happy with the results? Then you will receive a personalised link which you can include in your traditional CV, cover letters or even your Linkedin bio.
Upgrade #4: Creating Personal Websites and Blogs
Where suitable, having a dedicated website showcasing your work, professional expertise and thoughts on your industry can significantly boost your employment opportunities. Having a professional blog, for instance, and cross-sharing your pieces on Twitter or LinkedIn will increase your audience reach.
Useful tools:
● Wix
● Blogger
● Medium
Upgrade #5: Going through your other social profiles
If alongside Linkedin, your other social profiles are open to public, you might want to set them to private or, alternatively, brush them up a little so that your personal brand stays clean. A 2018 CareerBuilder survey found that 70% of employers use social networking sites like Facebook, Twitter and Instagram during the hiring process to get a better idea about job candidates. Your digital footprint is a part of your brand, and it is important to keep that in mind.
It's important to carefully consider the specifics of your industry and the type of job you are after before deciding how to best present and sell your skills to employers. It is up to you to decide what's best for you but remember - you are so much more than a CV page!